Archive for the 'Uncategorized' Category
Skadad means corrupted in Swedish. It's the perfect word to describe the new not-quite-enemy in BrightRidge. Covered in a black, corrupting oil, Skadad generally leave you alone, skulking around the woods and across the landscape. Antagonize them and they will fight back. The big addition is your new LIGHT power – swap it in and you can burn the darkness off the Skadad, revealing the villagers underneath.
New Camera options in action, allow you to zoom WAY out. If you look closely you can see your player very very small in the center of the screen, standing on the statue. All shots are from iPhone 5S. You can keep moving after setting the camera, so if you want to play BrightRidge from, say, a Diablo 3 point of view you can
You can zoom in too for a shoulder view
I'm working on the in game map for BrightRidge. Later versions may be more interactive, but for now it's a static map to give people an idea of where things are.
I've put a lot of new additions into BrightRidge update 1.2 and it will be available soon. i thought i'd share a few screenshots and details
New image effects
including antialiasing and Magic Hour – which bathes the world in an ethereal rainbow glow
Custom cameras
The camera can now be switched between preset locations and is also completely customizable so you can see BrightRidge from all new angles
Jumping
I always thoiught games are better with jumoing and now its coming to BrightRidge. You have a responsive powerful jump, and like the flying it's one of those mechanics that once i tried it makes a huge differece in how you explore the environment. Its made the space much more vertical and ill be adding quests and landmarks to take advantage of this in the later 1.4 "Quest" update.
Dynamic Weather & Controls
BrightRidge now has dynamic weather – storms, fog, rain, wind and even hurricanes. You can also go into the settings and change the current weather type with a touch and set the frequency of the weather changes. You might even come across a rainbow or two.
New Shapechanging
Ive added the butterfly, fox and deer to the list of animals you can shapechange to. Spirit view still lets you watch the animals go about their business, Shapechange lets you actually become them.
Quality Settings
Now you can increase the density of the grass and the distance, turn reflections and antialiasing on and off. This is the first batch of quality controls so if your device can handle it you can turn all the effects up to next gen for a very lush world.
New Viewdot Behaviour
Viewdots now display only the title of the location so that descriptions dont get in the way of the view. You can turn the additional information on and off anytime if you want to learn more in depth about the Nimian Legends universe. This also lays the groundwork for the new dialogue system that's coming with quests in update 1.4
Updated UI
The options screen has been completely redesigned to offer you more control on how you interact with BrightRidge's world
Did I mention jumping?
I managed to jump into this tree:) With the new vertical movement im going to have to clean up textures in nooks and crannys like this.
In version 1.2 coming soon you can turn into an eagle like before, but you can also shapechange into a butterfly, stag and fox. Become a bounding deer and run through the forests with others of your kind or float across flower filled fields as a butterfly pollinating plants and seeing the world from a grass sized view
Ive improved the dust and wind in the dynamic weather system and am working on the procedural weather timing. What's cool is you can be running along and just  blast of wind and dust crossed your path for a few seconds. this kind of random procedural environmental weather really adds to the feeling of immersion in the world. Maybe I should make a rule of thumb to stop refreing to BrightRidge as a game and refer to it only as a world since that's more in line with what it's trying to be.
Update 1.2 includes dynamic weather. light rain, wind, storms and even rainbows.
Part of the process was deciding how to create a procedural weather system and how long rain should last in a game. I found anywhere from 1 minute for light rain to 2 minutes for a storm. It also wont rain above the snow line.
Part of Nimian Legends : BrightRidge's 1.2 update is a new user interface layout. There's quite a few new mechanics coming in the update and i needed a more logical for the player to quickly access the expanded set of options. Here's a sample of how i organize it. With these static wireframes im able to see what leads where. They don't represent the final look but in game design wireframes like this ca help visualize what youre trying to create and see if it makes sense. I thought i'd share them with you:)
Nimian Legends :BrightRidge's next update is 1.2, and there are some new mechanics being added. The camera option is turning out to be really cool. You can choose between 3 preset default camera views, and in the zoomed out "Diablo" views i was seeing the landscape in a different light. You can also zoom out views while you're in eagle form. This is one of the mechanic updates coming in version 1.2
Here's some screenshots taken with the new camera options: (kind of reminds me of photomode in The Last of Us )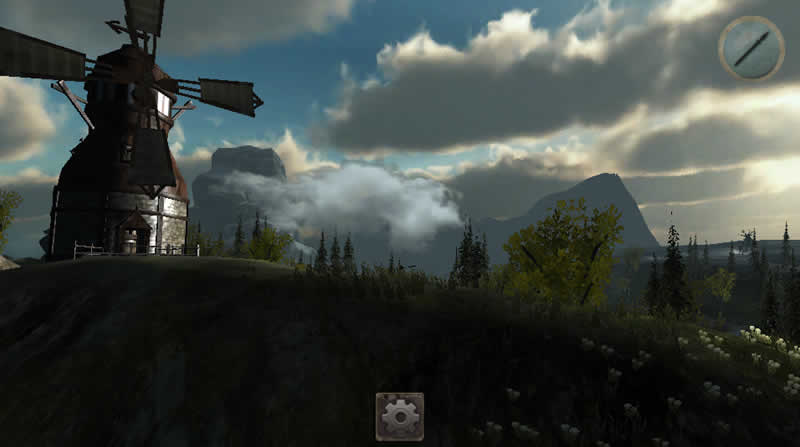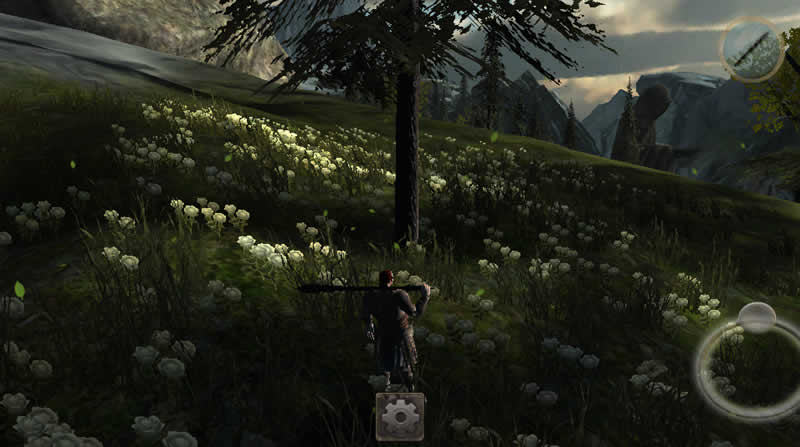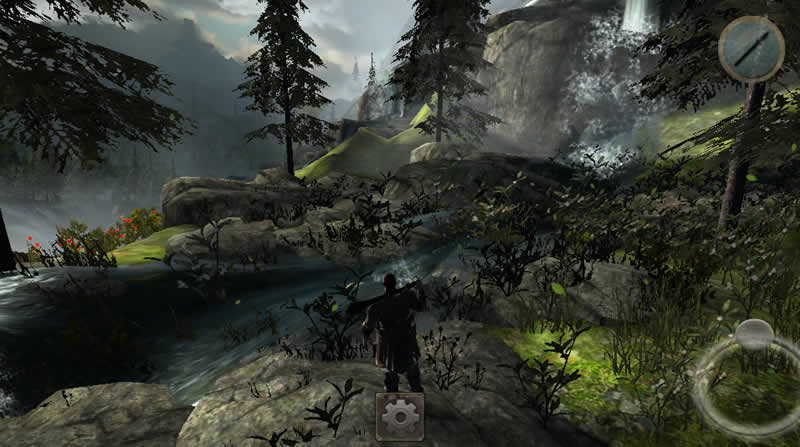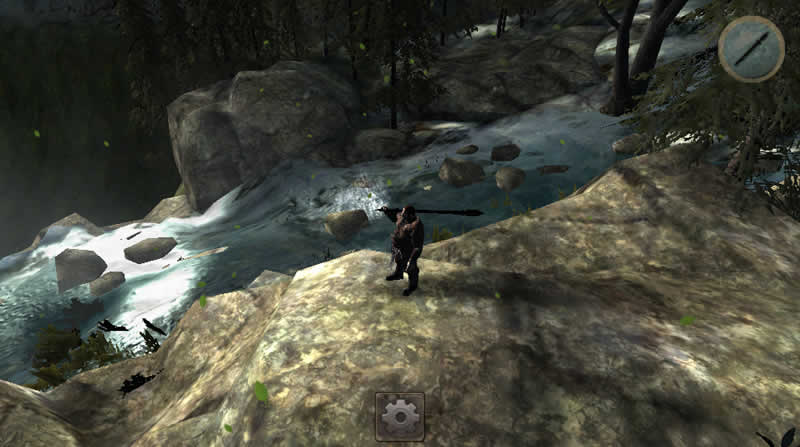 Nimian Battles is an Open World 3d Boss Battler for iPhone and iPad, and it's set in the world of Nimian Legends. Explore a detailed, lush 3d landscape and hunt down the beast known as Boisine. It will be available Spring 2014. I've been inspired by the detailed open world adventures of The Witcher 3, Dragon Age : Inquisition and Shadow of the Colossus.
Nimian Battles : Tomb Ridge from Robert Kabwe on Vimeo.